Tree Care Services
Reaching Higher provides quality tree care to Lancaster County and Chester County, Pennsylvania. As a full-service tree care company, we offer a variety of quality tree care services for you and your property. Whether you are looking to maintain existing trees or need to remove a tree, Reaching Higher tree care service can help.
We even have emergency services for tree care during storms or when the safety of your property is at risk.
If you are searching for a local tree service company that is affordable, professional, experienced, and well-equipped, look no further.
We know there are several local tree service companies to choose from, but we are committed to providing you the best customer service and meet or exceed all industry best practices.
---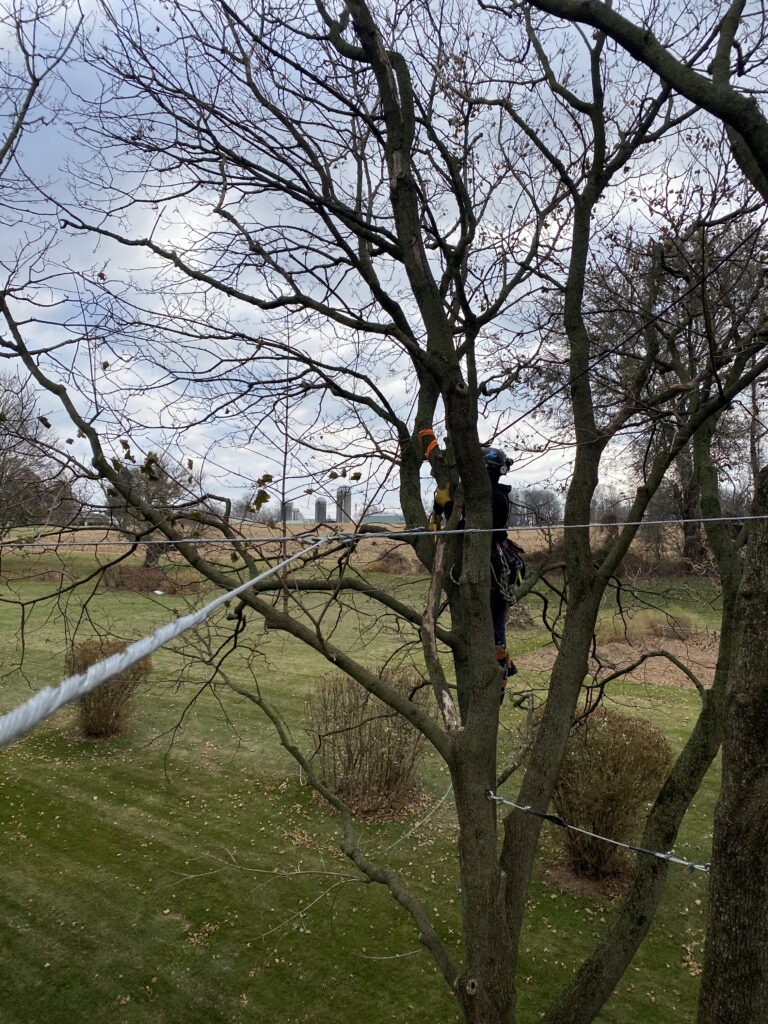 As part of our professional tree services, we will prune your trees to keep them healthy and beautiful. Manicured, properly maintained trees have the potential to raise your property values while also ensuring the health of your trees for years to come.
Tree trimming and restorative pruning helps maintain the strength of your trees. Our tree care company can assess the health of your trees and remove dead or diseased branches to help each tree maintain a healthy shape and protect its central leader.
Our professional tree care considers the needs of each tree species to provide proper trimming for optimal tree healing and continued growth.
Many trees, such as apple and cherry trees, flourish when they're pruned during their dormant season. Reaching Higher has the expertise to know which trees prefer winter pruning to encourage strong growth and reduce disease.
Let us help keep your foliage beautiful and healthy all year long with professional tree trimming and restorative pruning.
---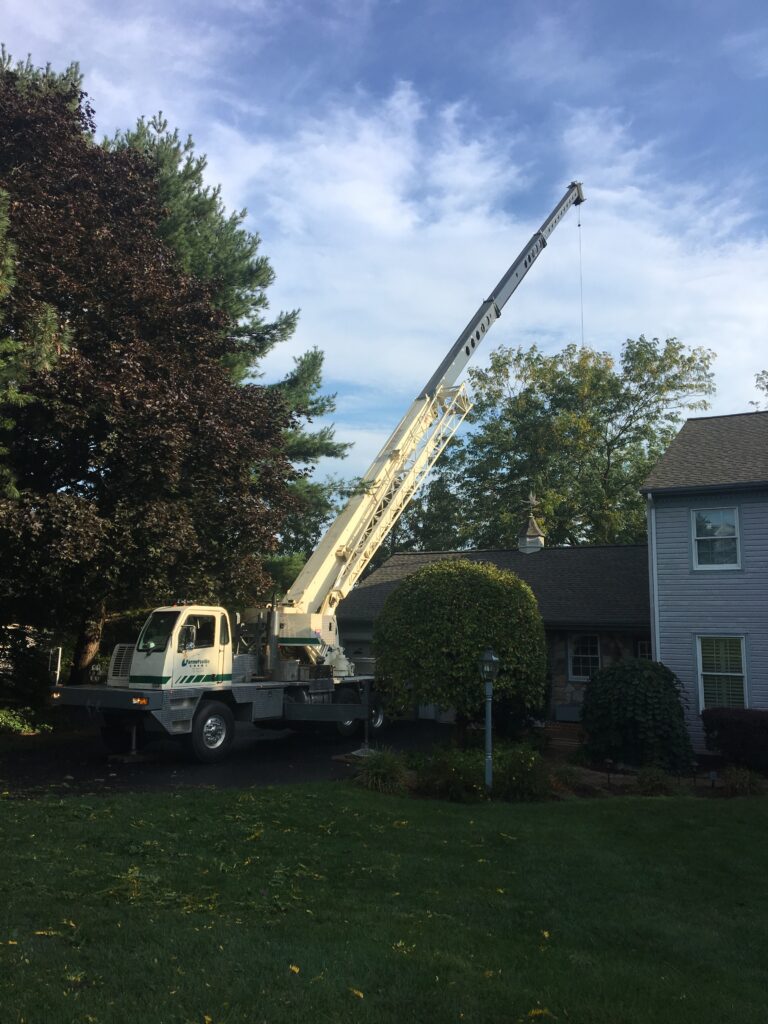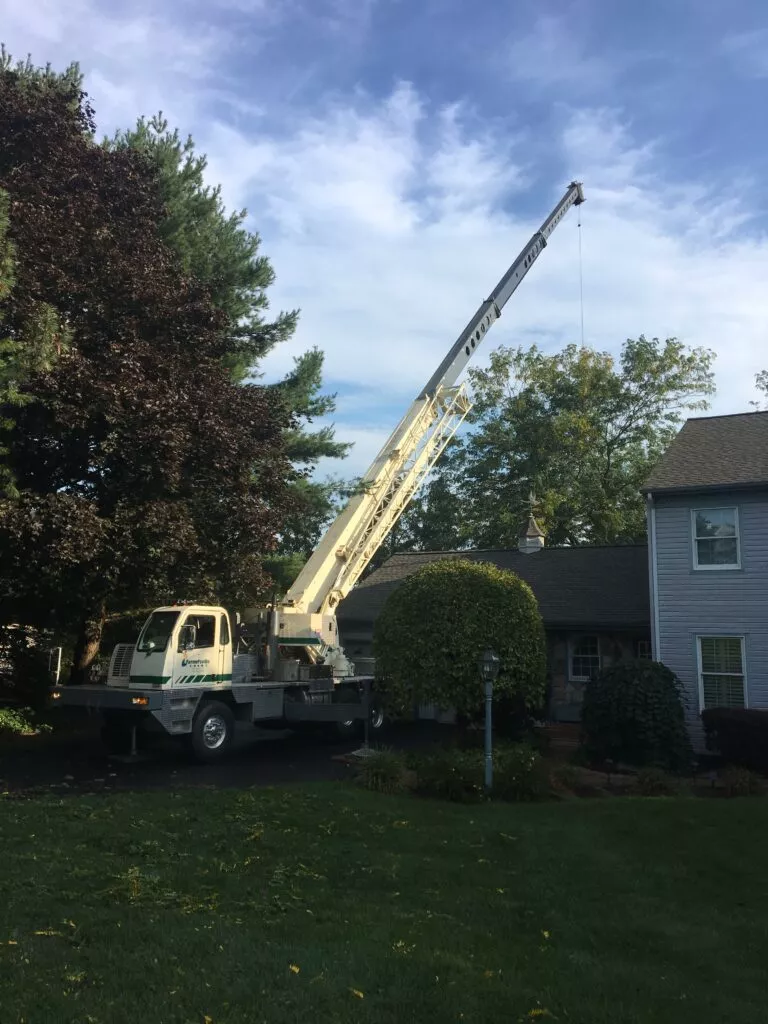 Tree removal is often required for several reasons, such as being in a poor or dangerous location or showing signs of disease. Trees with dying branches, missing bark, or trees that are leaning may be a safety risk.
Regardless of the reason, our professional tree care specialists will carefully remove your tree and grind the stump to eliminate further damage to other trees and restore safety.
Rather than uproot the tree, which can leave a large hole in your property, Reaching Higher will remove the tree to ground level, and grind out the remaining stump. Stump grinding enables the area to then be more easily replaced with seed or sod at the property owner's request.
---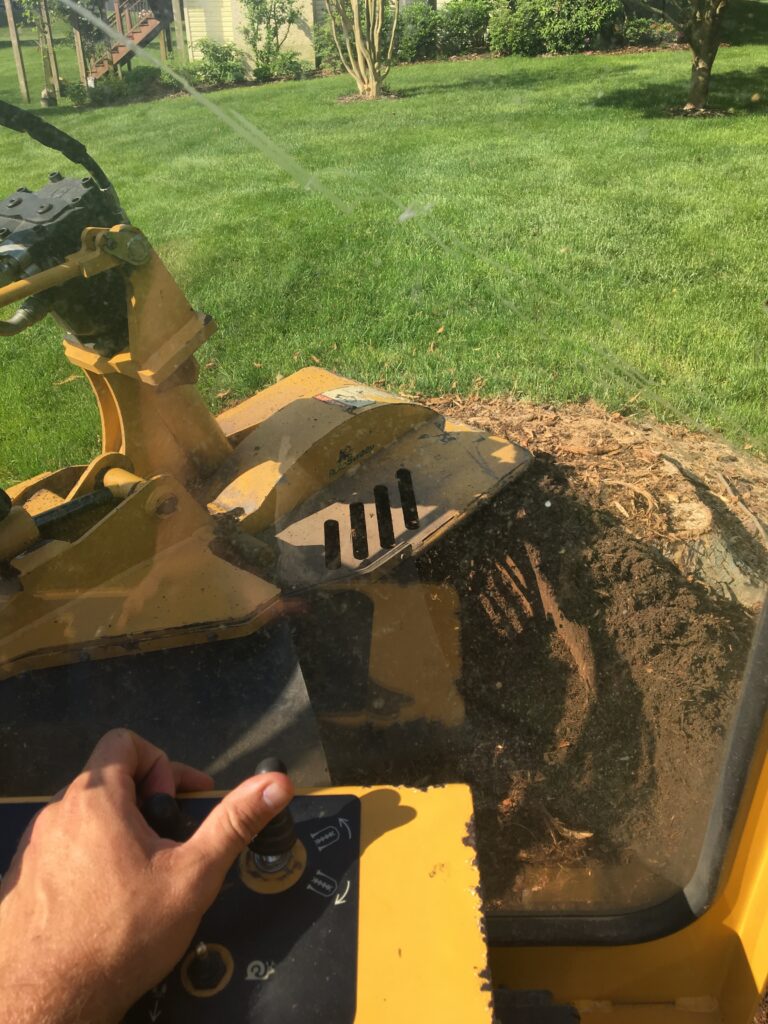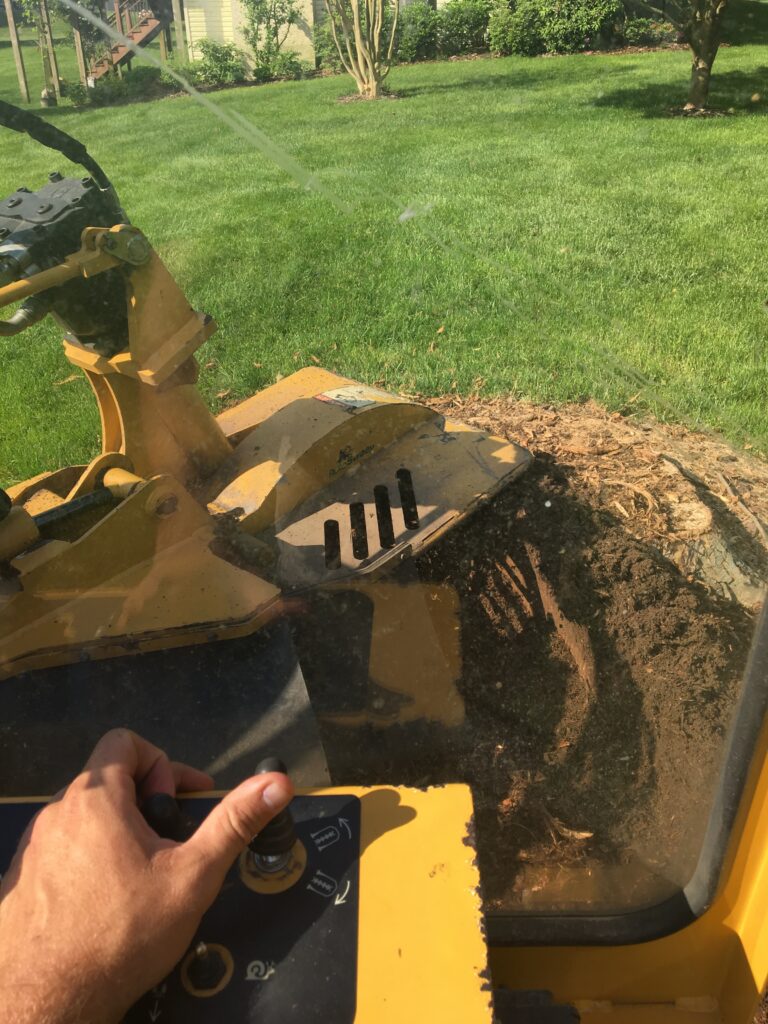 Stumps are unsightly and can be dangerous. Decaying stumps attract pests such as termites, ants, and other insects to your property and closer to your home. These wood-boring insects may threaten the health of your other trees and plants.
Stumps can often "surprise" children at play who forget about stumps or don't notice them. Stumps pose a safety risk and can be a liability if someone on your property is injured by accidentally tripping over one.
Stump grinding is the best solution to alleviate these risks and unlike an entire uprooting, grinding the stump does not leave behind a large hole in your lawn.
---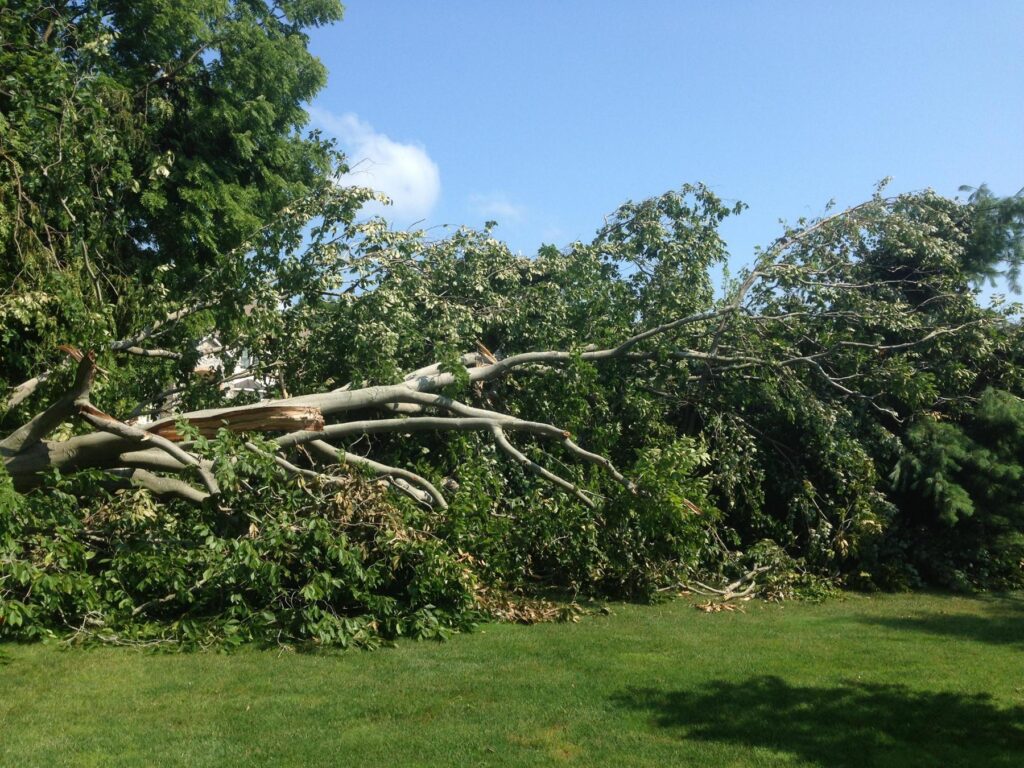 Storms can do some significant damage to your trees. Broken and cracked limbs, split trunks, and sometimes storms cause downed trees. We can clean up the mess and prune your trees to restore them to their former beauty, or if necessary, remove the tree entirely.
Lancaster and Chester County residents know all too well the damage severe storms cause in this area. Strong winds and heavy rains especially threaten the health and stability of trees. Most property damage occurs when large limbs fall or trees split.
Avoid the risk of downed utility lines, low-voltage telephone lines, and cable wires. Trust our tree care specialists for storm cleanup. We will safely remove and care for storm-damaged trees on your property. Reaching Higher tree services can remove fallen trees and broken branches with the proper equipment and precautions.
Our professional tree care team can assess the damage caused by storms to determine if a tree needs to be removed or if the tree, through proper trimming, can actually be saved.
---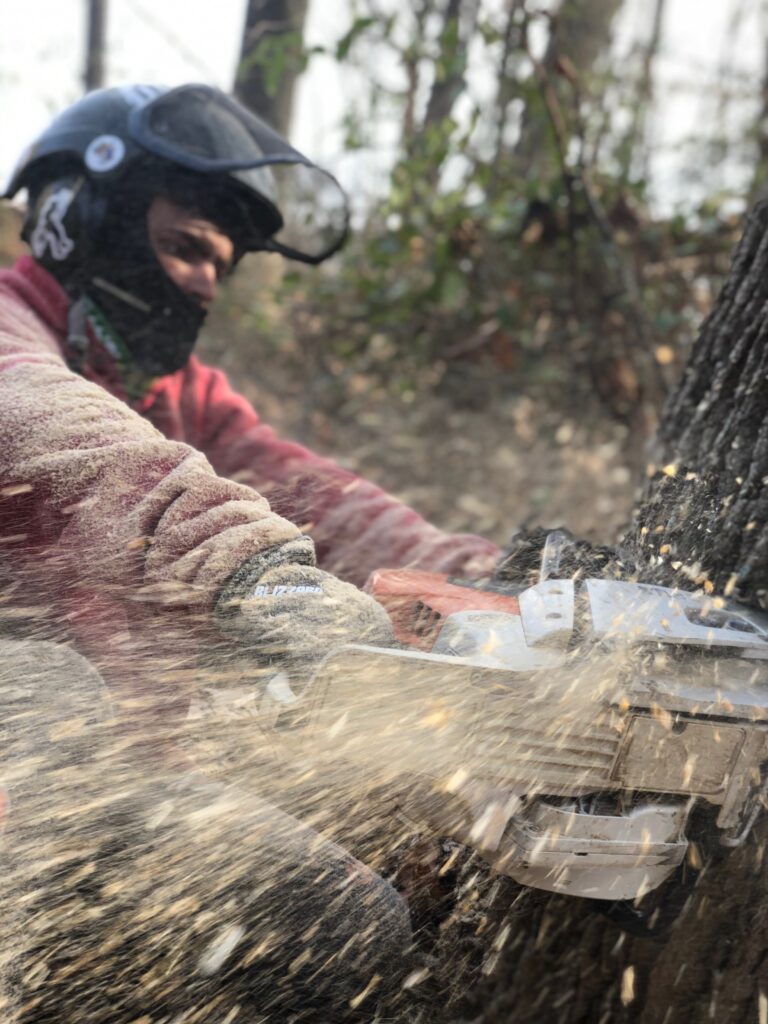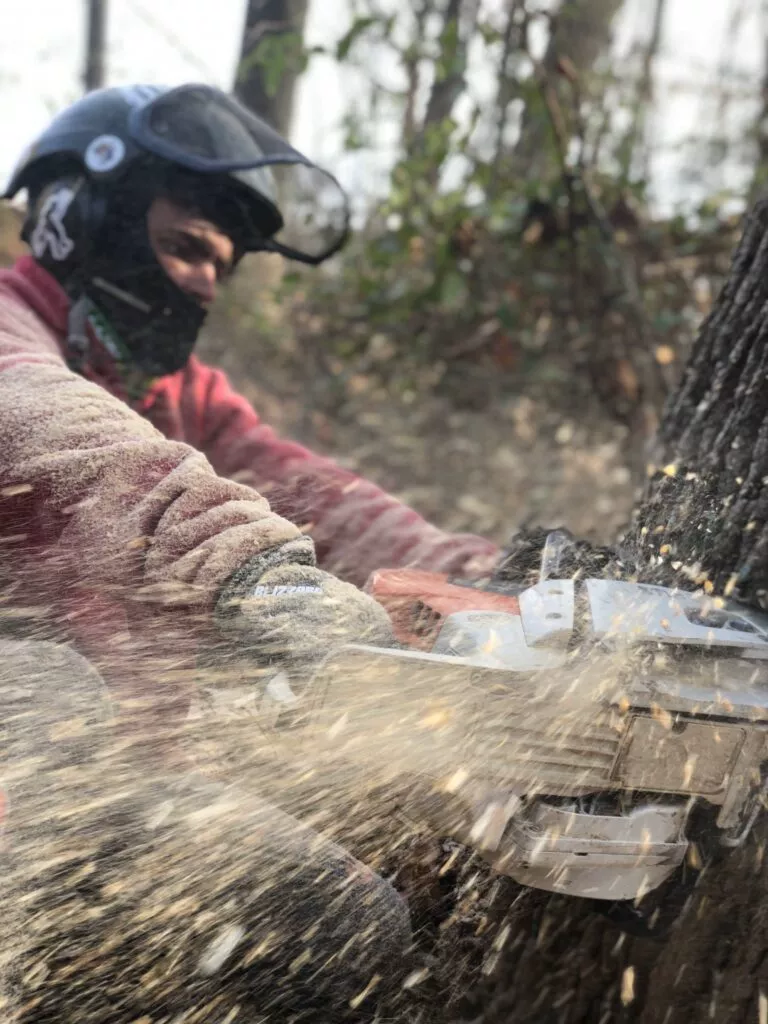 We have professional tree care staff on call 24 hours a day, seven days a week.
Our experienced tree care crew is ready to mobilize to immediately assess your tree emergency and provide professional tree services to alleviate further damage and restore your property back to normal.
717-502-4707 (You will be guided to select Option 2)
---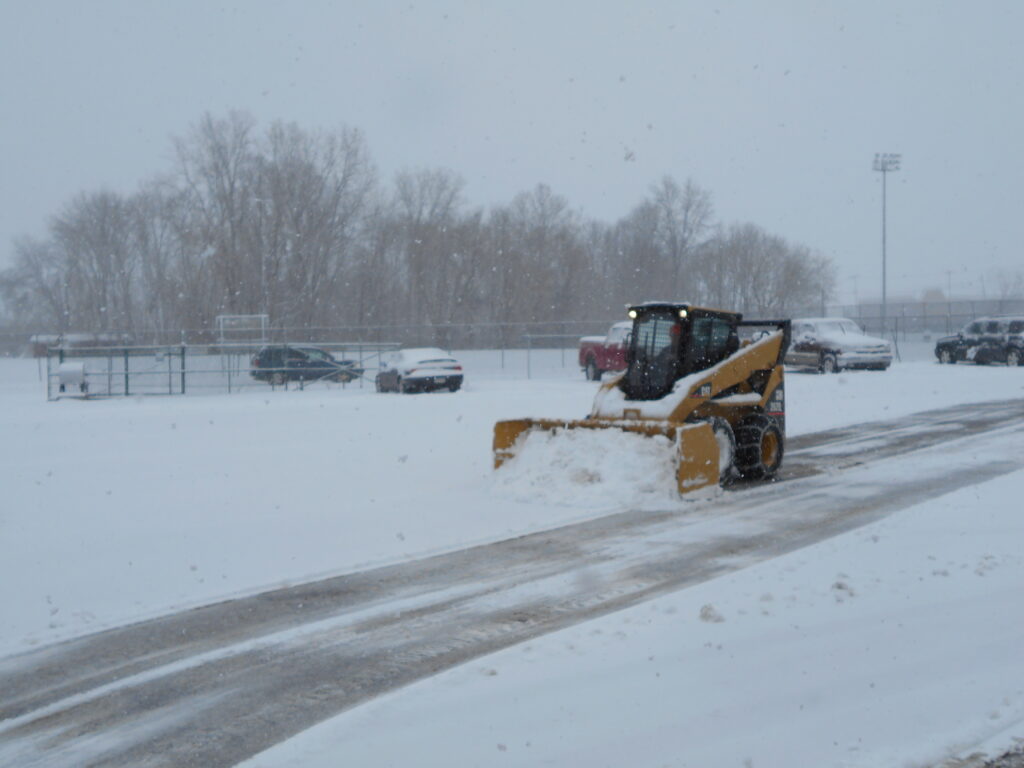 We're not only a tree care company; we handle commercial snow removal as well! Snow is beautiful, as long as it's not covering your parking lots and sidewalks. We have the skills and specialized equipment necessary to efficiently clean your property, ensuring the safety of your customers and staff all winter long.
---