PROFESSIONAL TREE SERVICE FOR CARING TREE OWNERS
Reaching Higher specializes in professional tree service, offering top-quality professional tree pruning and tree removal services. With more than 16 years of experience, our team of highly trained professionals proudly serve Lancaster and Chester counties.
We specialize in big trees and trees with limited access. We tackle the challenging jobs often avoided by other companies, while providing a level of communication and professionalism that reaches higher. Our work is fully insured, with a focus on giving you peace of mind and excellent customer care.
Reaching Higher is a tree care company and a team; we work together to provide efficient, quality professional tree service. We love our craft and will care for your trees using an arborist's best practices. To ensure you get the results you are expecting, our professional tree service crews will communicate with you every step of the way.
CONTACT US
"*" indicates required fields
---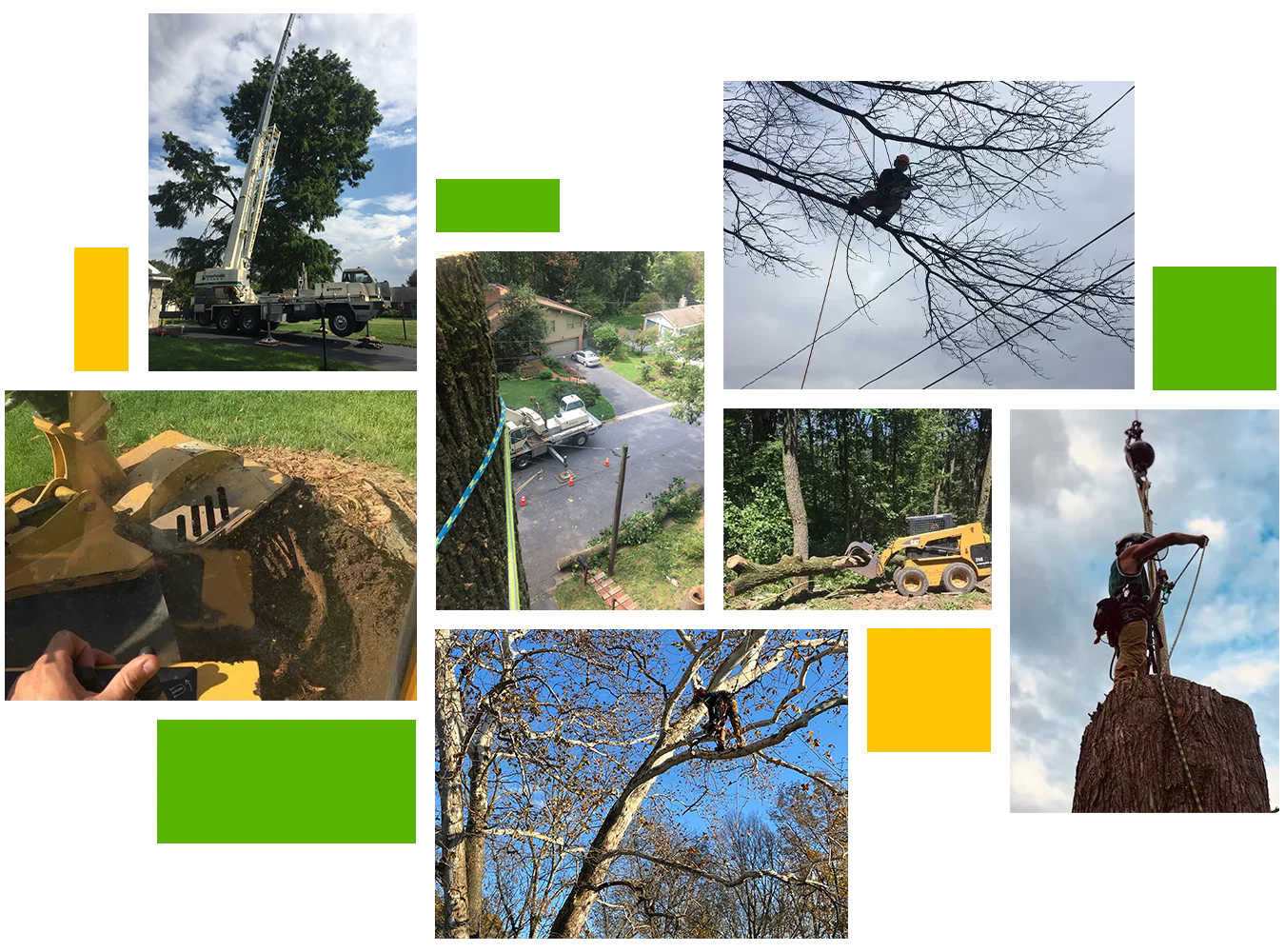 WHY WE EXIST
Reaching Higher was founded with three main goals:
Striving to reach higher levels of excellence as a professional tree service by providing the best care possible for the trees we service.
Offering exceptional customer service through clear communication.
Providing opportunities for our staff to reach higher in their personal lives and careers by building each other up through integrity and teamwork.
"Reaching Higher did an excellent job removing a large tree that was too close to our house. The Reaching Higher tree crew was friendly, safe and professional. Would highly recommend!"
- Philip G.