Experienced Tree Care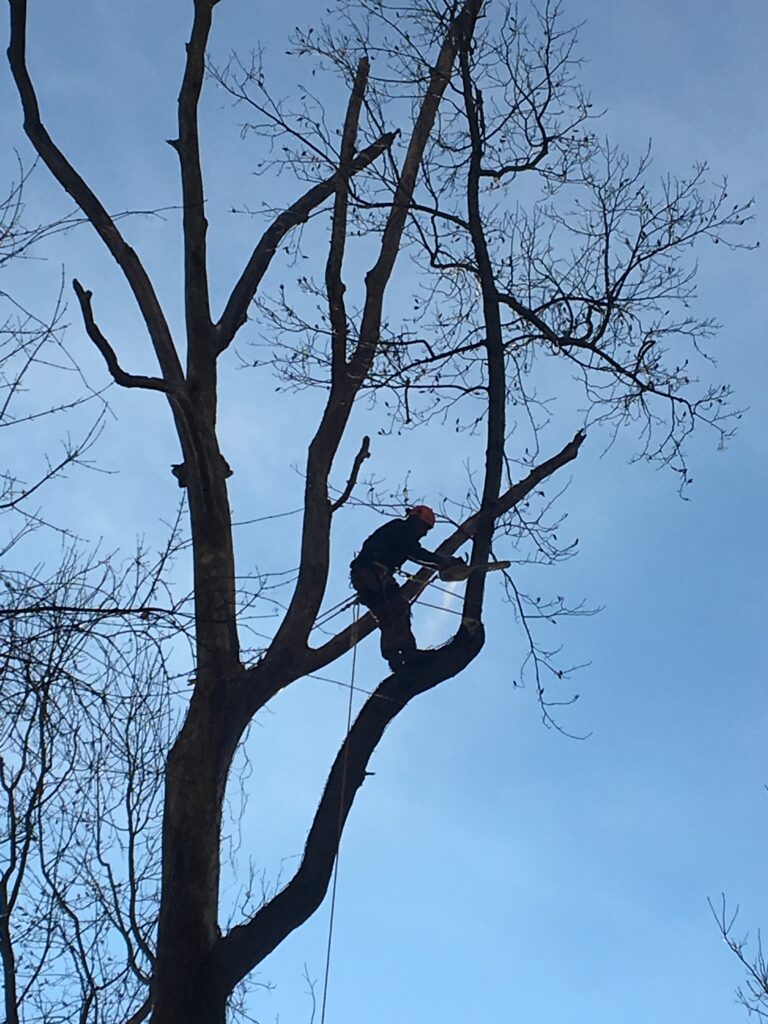 Reaching Higher is a professional tree care company based out of Gap, PA. We care for trees throughout their lifetime, from the young sprout coming out of the ground to the grizzled old oak that's been time worn and weather-beaten over hundreds of years.
Our experienced staff has years of experience in the tree care industry and is well equipped to provide the best possible care for your trees, even in locations that are hard to access.
Our professional tree services team not only provides top-quality care for your trees, but unmatched customer service as well. When you contact us, you will speak directly with a technician who will meet with you on your property to inspect your trees, provide you with his recommendations for your trees, and an estimate for the cost of the recommended work.
We welcome your questions.
We also offer unmatched customer service through professional and polite communication. You will be kept informed every step of the way, through the initial consultation and estimate process right through the completion of the project, and beyond. We are happy to meet with you on your time, in the evening or on weekends, to accommodate your schedule.
Our arborists reach higher to provide an easy process that offers quality tree care and peace of mind.
Our Service Area
Reaching Higher services primarily the Chester and Lancaster county areas in Pennsylvania, but we do travel further for customers who desire excellence and have projects worthy of the Reaching Higher arborists' professional services.
---
Chester County, PA
We service all of the Chester County area, including cities such as Avondale, Chadds Ford, Downingtown, Honey Brook, Kennett Square, Parkesburg, and West Chester.
---
Lancaster County, PA
We service all of the Lancaster County area, including cities such as Bird-in-Hand, East Earl, Gap, Lancaster, New Holland, Strasburg, Quarryville, and the Solanco area.