Storm Damage Cleanup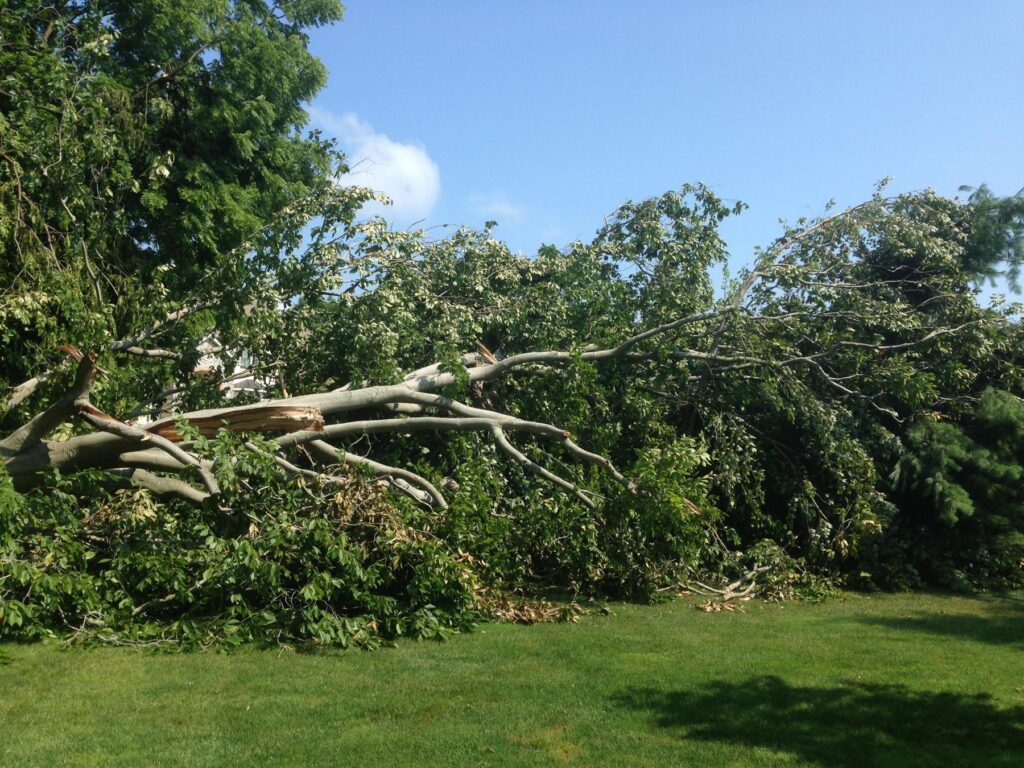 Storms are hard on trees. A big storm can blow down branches, splinter a trunk, or even uproot the entire tree. When that happens, Reaching Higher offers emergency tree service, emergency tree removal, and storm damage cleanup.
Our tree experts will assess the damage and, if possible, put together a plan to restore the damaged tree to health and beauty. If restoration is not possible, we can remove the storm-damaged tree.
We will provide you with pricing for our recommended services and schedule the work to be done, often the same day or next day, if necessary.
Reaching Higher knows the frequency of severe storms in Lancaster and Chester counties and our professional team has years of experience in storm damage cleanup. We do more than trim and remove damaged branches and downed limbs; we also remove any debris the storm left behind.