Lancaster and Chester County's Commercial Tree Service
Reaching Higher Tree Service is locally owned and operated, specializing in professional tree service for commercial properties, municipal properties, and private homes. Whether you need removal of overgrown shrubs and trees or full tree removal services, our commercial tree services are designed with your needs in mind.
---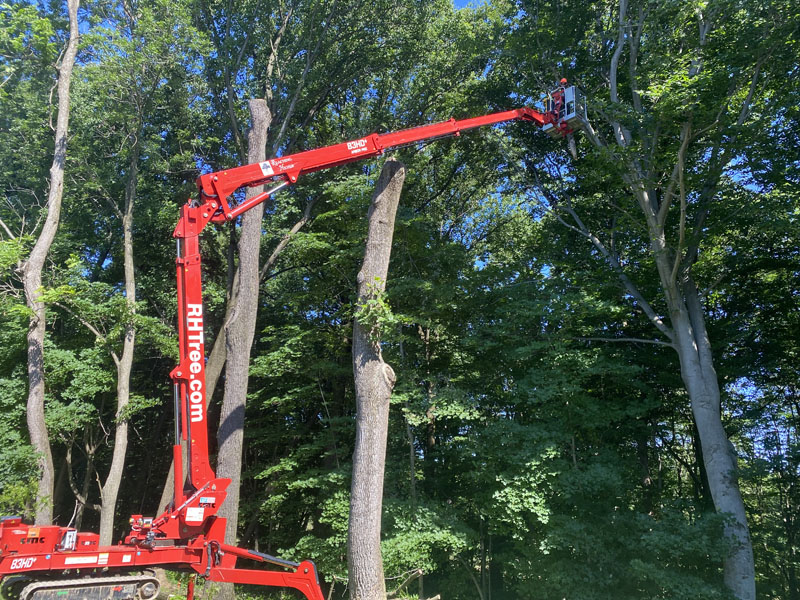 Commercial Pruning & Tree Trimming
We have specialists on staff who are qualified to offer commercial pruning and tree trimming for business properties in Lancaster and Chester Counties that enhance the landscape and improve the health of your trees. We can improve grounds maintenance through the removal of overhanging limbs on walkways or trimming where wires are threatened by overgrowth.
---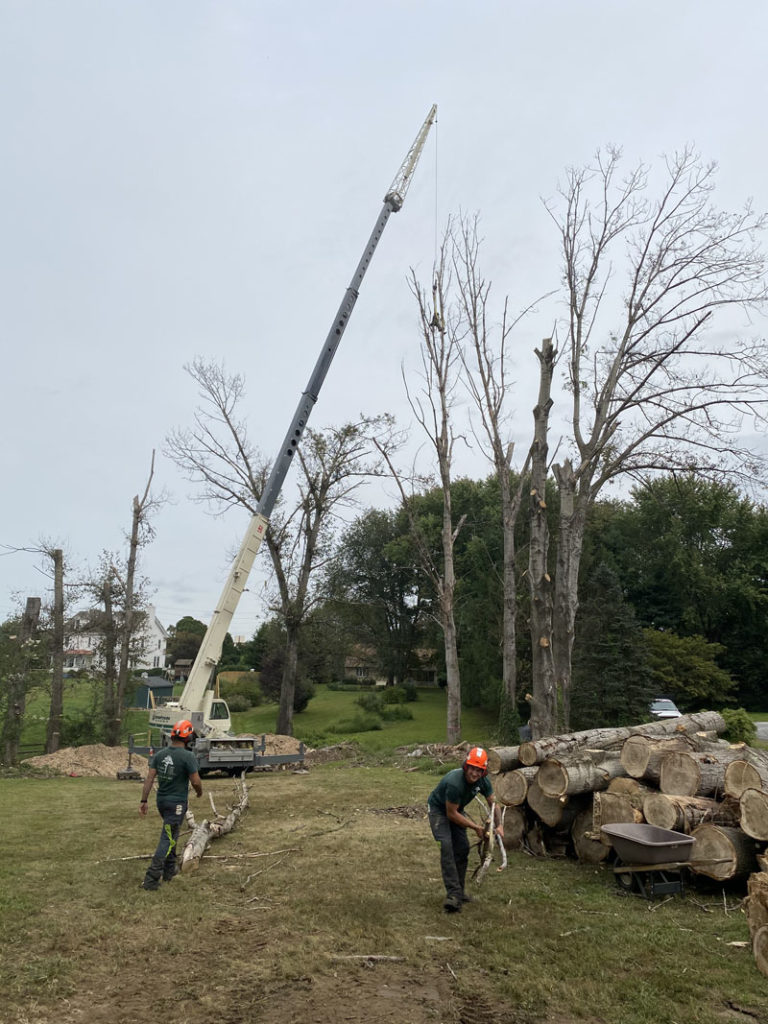 Commercial Tree Removal Services
Based out of Gap, Pennsylvania, our tree removal specialists are fully insured and offer the best care possible. At Reaching Higher Tree Service, tree service for commercial properties means establishing safety zones around trees to ensure employees' and customers' safety. We utilize any necessary equipment needed to service your commercial properties efficiently and effectively. This includes bucket trucks (cherry pickers), cranes, platform trucks, aerial lifts (scissors lifts), stump grinders, and more.
While commercial tree service is designed with the customer's needs in mind, safety always comes first. To protect you, our customer, we carry all necessary insurances, including general liability, workers' compensation, and commercial auto insurance. Many companies may claim to be fully insured, but do not actually carry workers' compensation, despite a law requiring them to do so.
---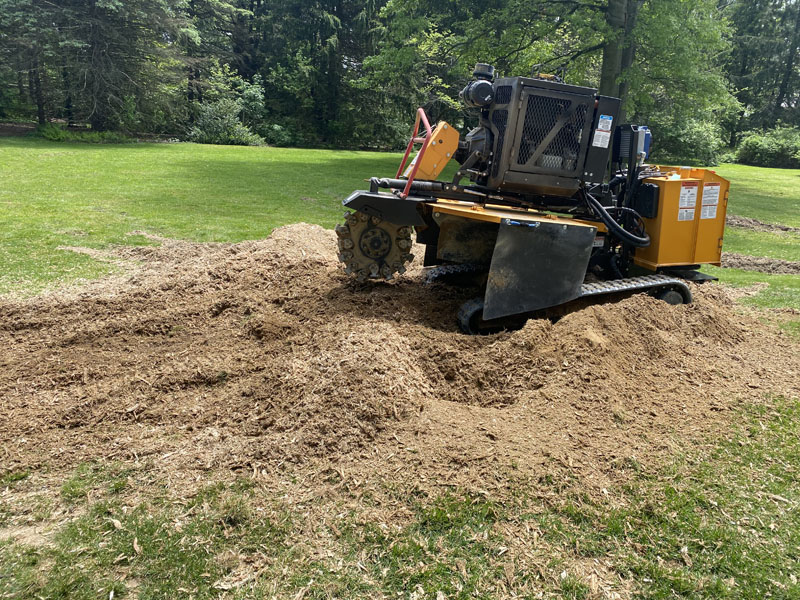 Stump Removal & Stump Grinding
Trust our arborists to remove nuisance stumps from your Chester County or Lancaster County business property safely and efficiently. We have the experience and necessary equipment to provide professional stump removal and grinding services, leaving your property debris-free.
---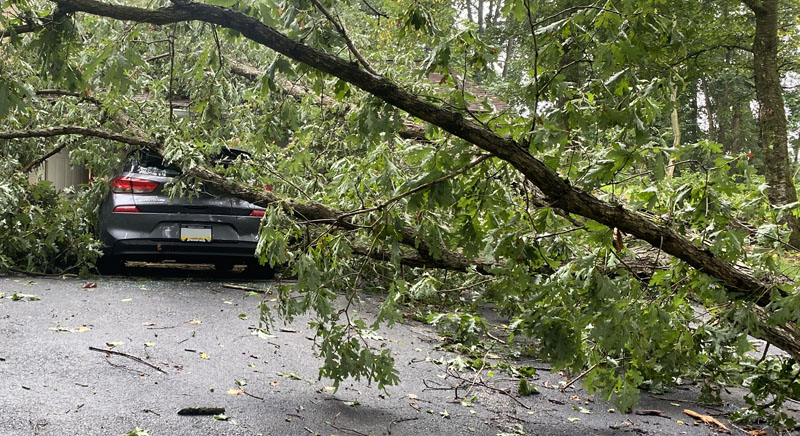 Storm Cleanup in Lancaster and Chester Counties
Avoid the risk of downed utility lines, low-voltage telephone lines, and cable wires. Trust our tree care specialists for storm cleanup. We will safely remove and care for storm-damaged trees on your property. Reaching Higher tree services can remove fallen trees and broken branches with the proper equipment and precautions.
---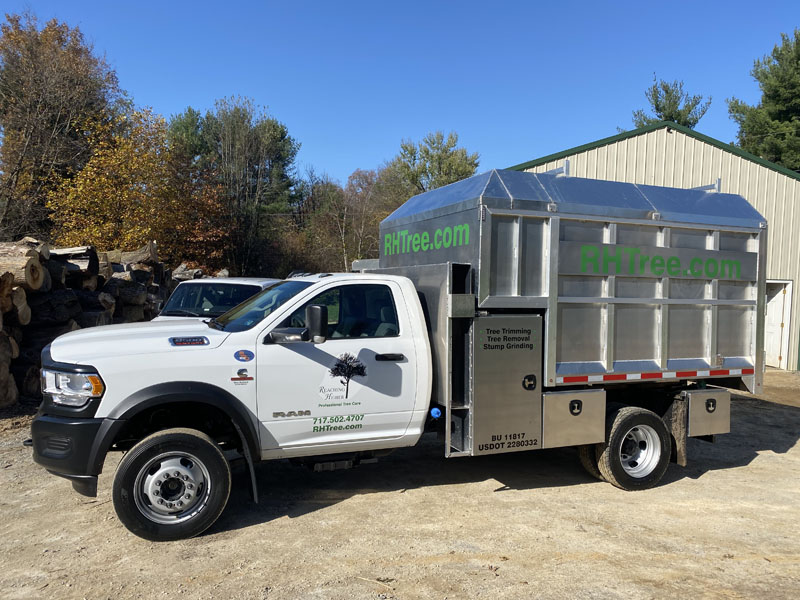 We have professional tree care staff on call 24 hours a day, seven days a week to service your commercial property.
Our experienced tree care crew is ready to mobilize to immediately assess your tree emergency and provide professional tree services to alleviate further damage and restore your commercial property back to normal. Keep your staff and your clients safe with our emergency tree service.
717-502-4707 (You will be guided to select Option 2)
Learn More
---