Plant Health Care Services
What is Plant Health Care?
Plants, like all living things, are susceptible to nutritional deficiency, insect damage, and disease. Proactive plant health care involves determining which environmental factors, if any, need to be changed to promote plant health and longevity. We inspect your plants and provide expert recommendations even before problems become generally significant.
Plant health care includes treating for insects and diseases, assessing soil and site conditions, and making beneficial adjustments where possible and practical.
Our Team of Plant Health Care Technicians Specializes in These Services:
Soil Health Care
Soil health care begins with testing and assessing current soil conditions and providing recommendations based on situational plant health care needs. Initial treatments usually include a one-time visit. Depending on ongoing soil condition factors, additional treatments may be recommended.
Common problems: compacted soil, lack of organic matter, insufficient nutrient levels, excessive clay
Treatments we provide:
Soil sampling
Soil aeration/decompaction
Beneficial supplements (fertilizer, organic matter, biochar, etc.)
Tree and Shrub Insect and Disease Treatments
If trees and shrubs are being attacked by insects or plant-borne diseases, the problem can sometimes be alleviated by spray treatments. This includes such pests as bagworms, spotted lanternflies, mites, and various plant-damaging scale insects. Treatments may need to be applied once or twice a season depending upon the severity of the problem.
Root Collar Care
Root collar maintenance is an important part of tree health care. The base of a tree trunk where the trunk begins to widen is known as the "root collar" or "root flare." If the root collar is buried too deep or covered by mulch, roots can grow against the trunk and encircle it, becoming "girdling roots" or "circling roots" that hinder water and nutrients from freely moving through the tree.
Proper planting is vitally important to long-term tree health care. If a tree is planted too deep, we can use high-pressure air and hand tools to excavate soil and mulch from around the base of the tree and remove any girdling roots, remedying the problem.
Treatments we provide:
Diagnosing
Root Pruning
Air Spading
Why Choose Us?
Reaching Higher is committed to clear information, testing-based recommendations, and customer education. We won't just sell you a generic "fertilizer program." We expertly diagnose and provide for the nutritive needs of your soil. We won't recommend any chemical treatment unless required. We only use chemicals that won't harm beneficial insects and never do indiscriminate "cover sprays" – all our spray treatments are carefully targeted.
Our Team will give your plants and trees the devoted care they need and deserve.
Request a Consultation for our Plant Health Care Service
Spotted Lanternfly Treatment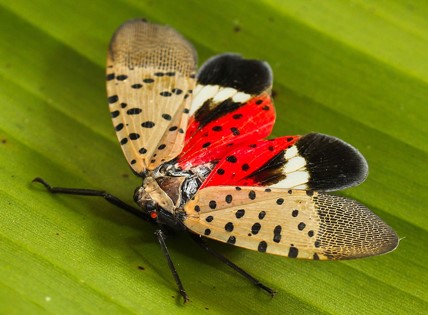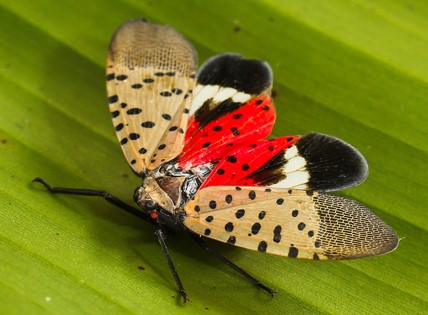 It's time. They're here. But it's not too late to protect your trees from this destructive, invasive pest!
PROTECT YOUR TREES AND SHRUBS
Contact us now to take immediate action before the season is over and the damage is done. Let our team of Plant Health Care Technicians intervene to stop them now and help prevent future damage.
Request a Free Insect Treatment Quote